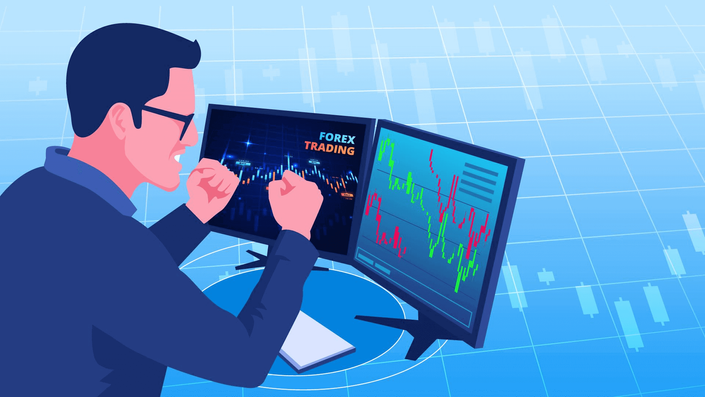 Forex Master Class
This Forex Training Program Gives You The BIGGEST Trading CHEAT CODE
Imagine being able to wake up, spend at most 2 hrs on your computer or phone, and then getting to do whatever you want for the rest of the day without worrying about your investments blowing up or worse... spending too much time making trades and only making a few bucks.
Time is more valuable than money, so why should you trade your time for money?
Doesn't it make sense to invest your money wisely so you can have more time to do the things that you truly love?
---

That's why I made this Forex Master Class, to help both aspiring and seasoned traders to speed up the time it takes to turn a profit in the forex market.
✅ In this MasterClass, I've developed a complete A-Z step by step course of easy to understand video lessons that showcases my experience, best practices, mistakes to avoid, and the overall mindset that has led to my and my students success. This is how i wished i was taught when i first started, would have saved me time & money.

✅ You will learn my technical trading strategies, how to identify potential pattern, how to scan charts on your own, and working towards daily/ weekly/ monthly goals that will accommodate both part/ full-time traders.
How would you like to start trading with certainty towards the financial freedom you've always wanted?
That's what FTA has been about since day 1.
Freedom: to live life on your own terms, with who you want, where you want, whenever you want.
With that said, read on to see what all is included in the program.
It is a 12 weeks long program on a very unique specific strategy that requires the least amount of effort, time and research, so that way you can get in and get out of the market successfully. This will help really jump start your career.

In this 12 weeks long program, I guide you step by step into what you need to do. Each week new lessons are released where I teach you some technical analysis, fundamentals, but also how do you enter? How do you exit? How do you make the most out of it? How do you know when market will go in a certain direction?
We'll cover...
✅ Chapter 1 - Market Zones
In this first chapter, we will teach you how you should be looking at the market as a whole.
You'll learn step-by-step how to identify who's in control of the market, the Falcon way!
✅ Chapter 2 - Two Time Frame Rules
Learn how to use two time frame to identify the overall market direction. This technique will help you to stay one step ahead of the most traders that always end up getting in the wrong direction of the overall trend.
✅ Chapter 3 - Pullbacks & Their Momentum
Learn how to monitor the flow of the market like a pulse to spot reversals. This technique will help you find the pullback or correction movement inside buyers and sellers market zone.
✅ Chapter 4 - The Illusion Spot
This Illusion Money Spot is where most traders lose their money. And when you know how to spot it, your trading trading will skyrocket.
✅ Chapter 5 - Market Conditions
In this chapter, you will learn how to adjust to various market conditions. Whether the market is in trend state or it is in ranging condition, you will learn how to benefit from them.
✅ Chapter 6 - Trading Market Reversals
Knowing when market is going to reverse for the sellers side or for the buyers side is one of the most crucial thing in trading. In this chapter, you will learn how to identify market reversals.
✅ Chapter 7 - Reversal's Confirmation
In this chapter, you will learn when market shows the signs of reversals, how to find whether the reversal is real or just another illusion for you to get into the wrong side of the overall market direction.
✅ Chapter 8 - Fake Out
Learn how to spot fake outs or fake break outs and how to take advantage of it.
✅ Chapter 9 - Putting All Things Together
It's time to review all the tools you've learnt in 8 weeks, put the knowledge together, and make a serious plan to enter and exit your trades. In this chapter, you will also learn how to make a trade watchlist, how to backtest, the importance of risk management, and Trade management. You won't believe how much you've progressed in such a short time!
YOU WILL LEARN ALL THIS AND MUCH MORE!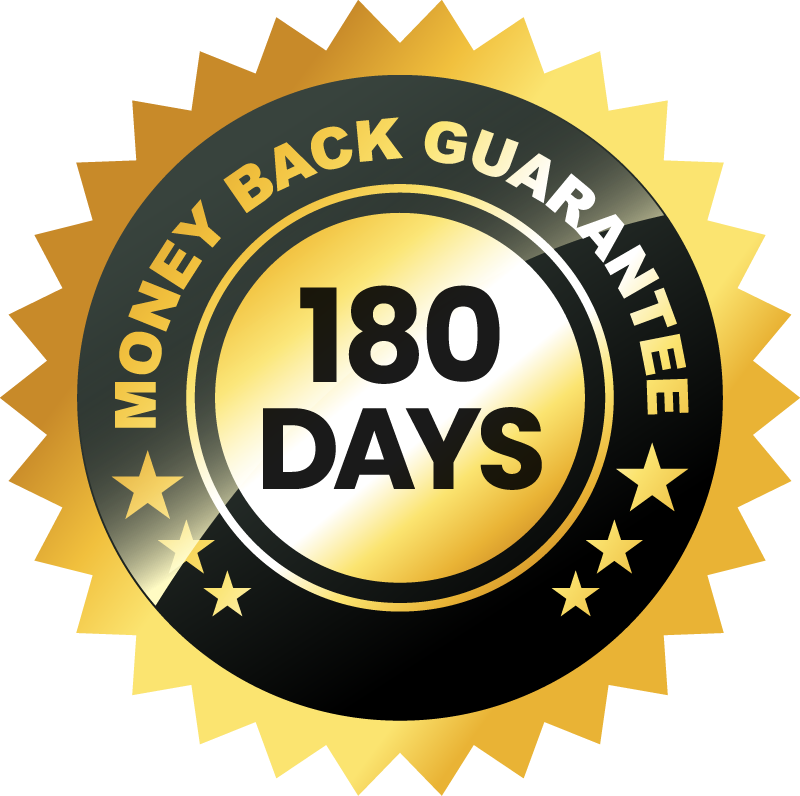 REFUND POLICY:
This Is A 100% RISK FREE GUARANTEE OFFER!

If you put forth effort to learn and apply the amazing material inside of this course, we are so confident that you will see results, that if you for any reason are unsatisfied, we will refund 100% of your purchase price.

Falcon Trading Academy is the only online Forex Training Institution that offers a 100% RISK FREE GUARANTEE.
But, this guarantee is not for people who want to "try out" the MasterClass course. We have a very strict refund policy that you must follow in order to apply for a refund. Just so there is no confusion, this refund policy only covers your purchase price if you in fact complete the course material and follow the instructions exactly. And, you must have hard proof of doing this. Here is the details of our full refund policy so that there is absolutely ZERO confusion.
EXTREMELY IMPORTANT! READ THIS!
There is only one way to receive a fund from the services that we provide. You must prove that you have actually put in the work and implemented the skills and techniques that you have learned in Forex Master Class course. In order to receive a refund, you must provide proof of at least 200 back tested trades recorded in spreadsheet, using the strategy that we teach in Forex Master Class course you are currently involved in. You must provide proof of written trading plan. (you'll learn how to make trading plan in the course) After completing this work, we are so convinced that you will be satisfied with your purchase, if not, we will give you a full refund of your initial purchase.

(You must have proof of all of the above to apply for a refund)
So, if you are someone who is dabbling in Forex and are not ready to follow the instructions in the course correctly or are not driven enough to do whatever it takes to become a consistently profitable trader, then we wish you the best of luck in whatever you do and we hope the best for you, but we want to save our time for the extremely dedicated trader who is ready to do whatever it takes. If that is you, then we cannot wait to work with you and we will see you inside of The Forex Master Class Course!
Course Curriculum
Start From Here
Available in days
days after you enroll
Module 1 - Market Zones
Available in days
days after you enroll
Module 2 - Using Two Time Frames
Available in days
days after you enroll